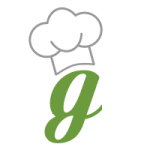 Long Business Description
We are a proudly Australian owned and operated company offering specialty and a healthier alternative range of food and drinks. Our products have been carefully selected to only include the most refined and premium brands from all over the world but also quality and organic products from our local region of South Australia. We offer a wide range of products including pantry essentials, natural South Australian olive oils and even the finest alcoholic beverages.
Try our premium or organic range of Intenso Aroma Di Caffe Italian coffee, also available in capsule form. For the perfect organic coffee, try the Intenso Coffee Biologico Organic.