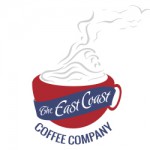 Short Business Description
EasyCup Single Serve Local Organic Fairtrade Coffee
Long Business Description
EasyCup Single Serve Local Organic Fairtrade Coffee
The East Coast Coffee Company offers Organic Fairtrade Coffee for business to business (B2B) and online customer purchases.
Local organic coffee, Fairtrade, 90% biodegradable, and seriously desirable.
We, at The East Coast Coffee Company, wish to one day have a 100% compostable product. Our coffee cup is not only a k-cup, but rather it has a soft-bottom, which differs greatly to most plastic hard-bottom kcup products used by most single serve coffees. The soft-bottom of our cups welcomes a more enjoyable coffee experience. This is due to the Bodum-like brewing, which allows the drinker to see and smell the coffee. The ring however, is made of a biomass plastic that is produced using organic plant materials, as opposed to the non-renewable petroleum oil based products. In addition, the bag and lid are also commercially compostable. East Coast coffee are not K-Cups, but rather biodegradable filters which are individually wrapped for optimal freshness.
Each time you rip open one of our single serve Local Fair Trade Organic Coffees, you will experience the Calm Seas of the East Coast.
How to find East Coast Coffee?
East Coast Coffee can be found in many local businesses around Cape Breton Island, including Sobeys.
You can also visit us on https://easycup.com and order online. Free Shipping on orders $59+ within Canada.
East Coast Coffee Products
Mornin' Screech Breakfast Blend Coffee
Fundy Fog Buster Medium Roast Coffee
Torréfaction Acadienne French Roast Coffee
Sailor's Delight Dark Roast Coffee
Calm Seas Decaf Dark Roast Coffee
Order coffee online today. It's easy! Local organic coffee delivered to your door from Cape Breton Island, Nova Scotia in the Maritimes.