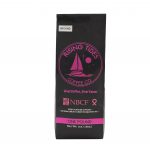 Short Business Description
Rising Tides Coffee Company offers premium artisan roasted coffees. Fair Trade Organic, Small Batch • Artisan Roasted • Craft Coffee
Long Business Description
"A Rising Tide Lifts All The Boats"
Great Coffees…
It all started with a couple of friends with a hobby. Tired of bland, boring coffee, we had one simple objective… to roast great coffee we looked forward to drinking every single day. Not satisfied with artificial flavors, we set our sights on finding the most complex and naturally flavorful coffees the world has to offer. After months of trial and error, we found some pretty amazing coffees that are truly worth sharing; thus, Rising Tides Coffee Company was born. We hope that you'll love our coffees as much as we do and follow us as we continue our quest to find exceptional coffees to share with fellow coffee lovers.
…Great Causes
At Rising Tides Coffee Company, we are humbled by the fact that we cannot do this alone. From the farmer, to the cooperative, the exporters and importers, to the roasters, distributors, and the consumer, we are a small cog in a vast machine. Joseph Stiglitz, an American economist and Nobel Prize winner, stated the reason the invisible hand often seems to be invisible is that it is often not there. That's why every purchase of our coffee supports a not-for-profit organization; to give thanks and appreciation to the global and local communities that make our venture possible.
"When we rise in the morning… at the table we drink coffee which is provided to us by a South American, or tea by a Chinese, or cocoa by a West African; before we leave for our jobs we are already beholden to more than half the world." – Martin Luther King Jr.